30m transmission distance was achieved without external power supply by DVI cable for long-distance transmission.
DVI Cable Assembly for long-distance transmission
Product Inquiry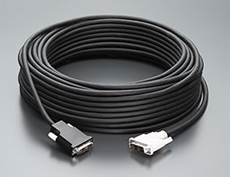 Adoption of new technology has enabled transmission of digital video interface (DVI) signals up to 30 meters with a metal cable, compare to the previous limitation of 5 meters. Compared to optical transmission systems, inexpensive pricing and simple setup by just one cable.
* The cable has a transmission direction of signal.
Features
○ No external power supply is required.
 - The connector has a built-in equalizer circuit, which make external power supply not required.
○ Compatible to UXGA resolutions (1600×1200 dots)
 - Transmission of maximum resolution is possible by single link.
○ Compliant with the VCCI (Japan), FCC (U.S.A.) and CE (EU) electromagnetic wave radiation standards.
 - DVI Cable Assembly is ideal for connections of TOTOKU medical display in clinical practice.
○ Simultaneous transmission of DDC signals.
 - External EDID setting not required.
Examples of Applications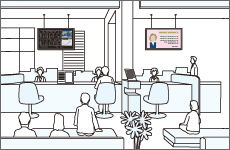 Financial institutions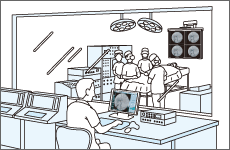 Medical institutions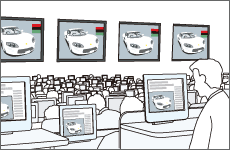 Auction venue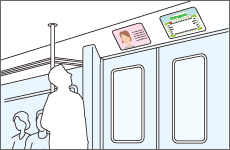 Transport facilities 1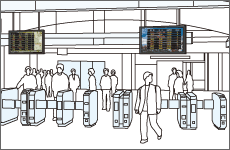 Transport facilities 2
Cable Configuration

Effect of built-in equalizer (eye patterns at UXGA, 1.62 Gbps, cable length of 30m)