BEST choice for chip test board
Multi Port Cable Assembly with very small pitch : TMNP series
Product Inquiry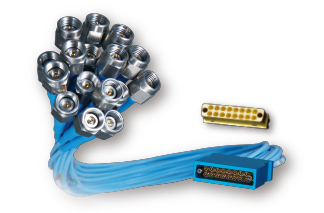 The TMNP Series 16-port cable connector assembly is an assembly with very small pitch. This assembly is capable of high-speed transmission throughout a range 67GHz. Through this assembly, Totoku contributes to increased high efficiency for the evaluation boards and development of IC chip suppliers.
Cable design
TCF128 is the cable designed for this assembly. The cable is low-less, low-reflection, and highly flexible. It is capable of transmission in a range of 67GHz or more.

Specification
Center conductor
Insulator
Outer conductor
Jacket
Material
Diameter
Material
Material
Diameter
Material
Diameter
TCF128
SPC
1/0.287mm
PTFE
SPC tape and braid
1.28
FEP(Blue)
1.6
Assembly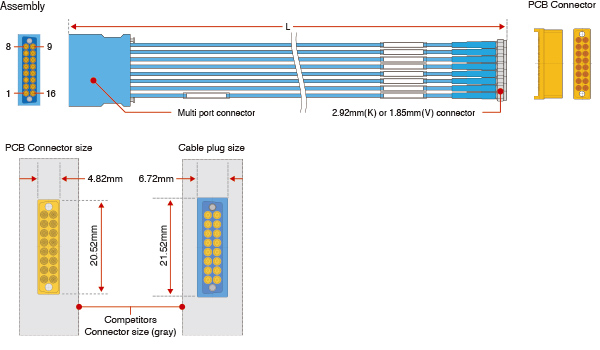 ※we support the 16-pin design, while the 8-pin design currently in development.
Electric characteristic (typical)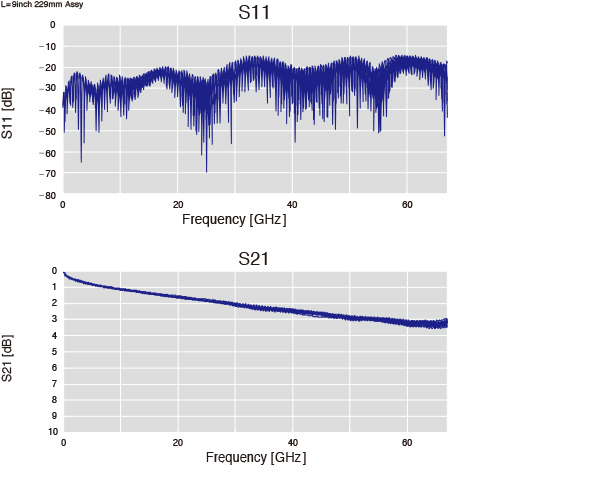 ※Values within the performance charts are typical values, not guaranteed values.